Panoramic. Attractive. Different.
You simply have to see this!
South Tyrol, and especially the Meran area, has a wealth of sights, attractions, art exhibitions, cultural events, and much more! On this page, we offer you a taste of what awaits you during your holiday at theiner's garten.
The Gardens of Trauttmansdorff Castle
A must-see during your stay in South Tyrol are the Gardens of Trauttmansdorff Castle. In a natural amphitheatre, more than 80 different botanical environments await you with plants from all over the world, as well as spectacular views of the surrounding mountains and beautiful Meran. During the summer season, you can participate in many events, from guided tours with workshops to evening concerts around the water lily pond.
Themed gardens, multi-sensory stations, and art pavilions make each visit to the botanical gardens a memorable experience for all ages.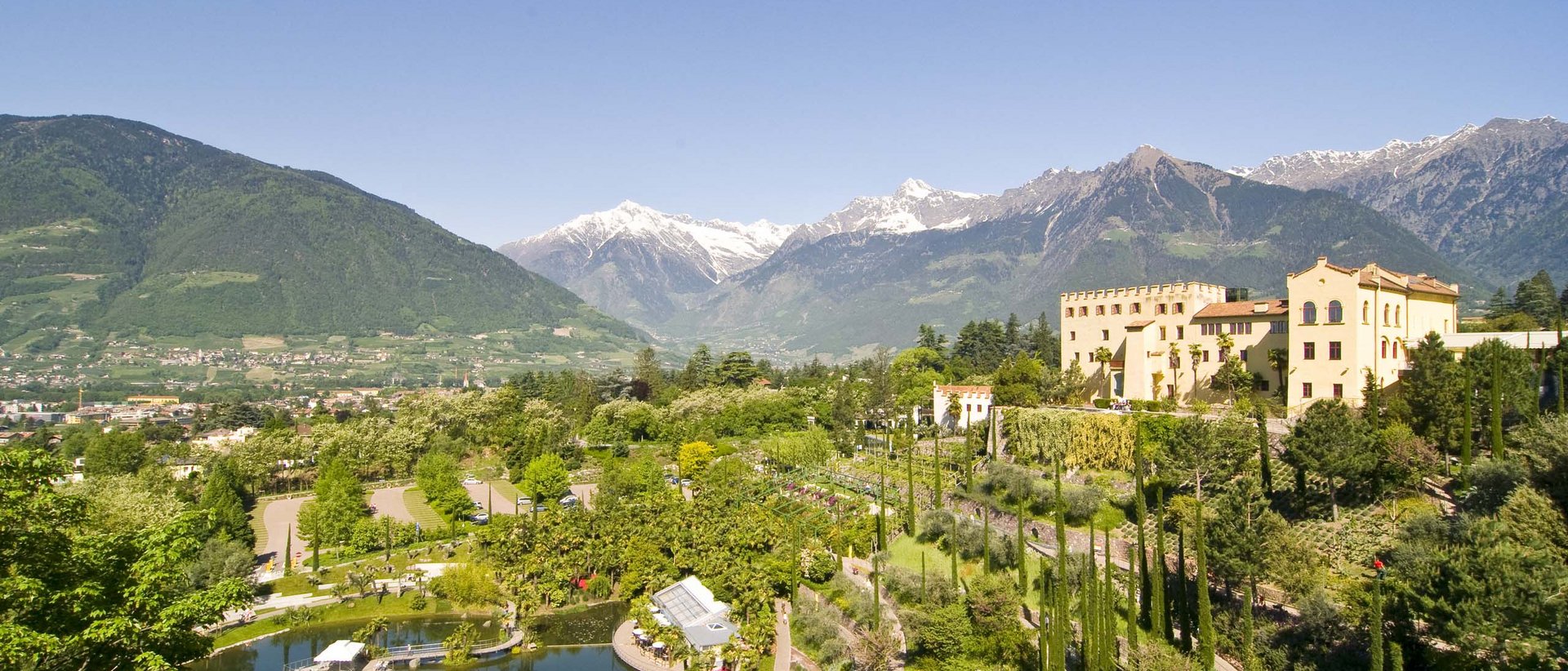 The "world of orchids" in Gargazon opens the doors to a truly unique floral paradise in Europe that you can experience with all your senses. Orchids from all over the globe, ponds with Koi carp, and a small waterfall will fill the eyes of young and old with amazement. A visit to the Orchideenwelt, either on your own or with a guide, will offer you unforgettable photo opportunities. After a tour full of sensations, you can enjoy a slice of cake or a delicious snack, immersed in an exceptional natural setting. Discover the Raffeiner Orchideenwelt and let yourself be transported to a realm of a thousand colours and scents. As a guest of theiner's garten, you will receive a 10% discount on the admission price.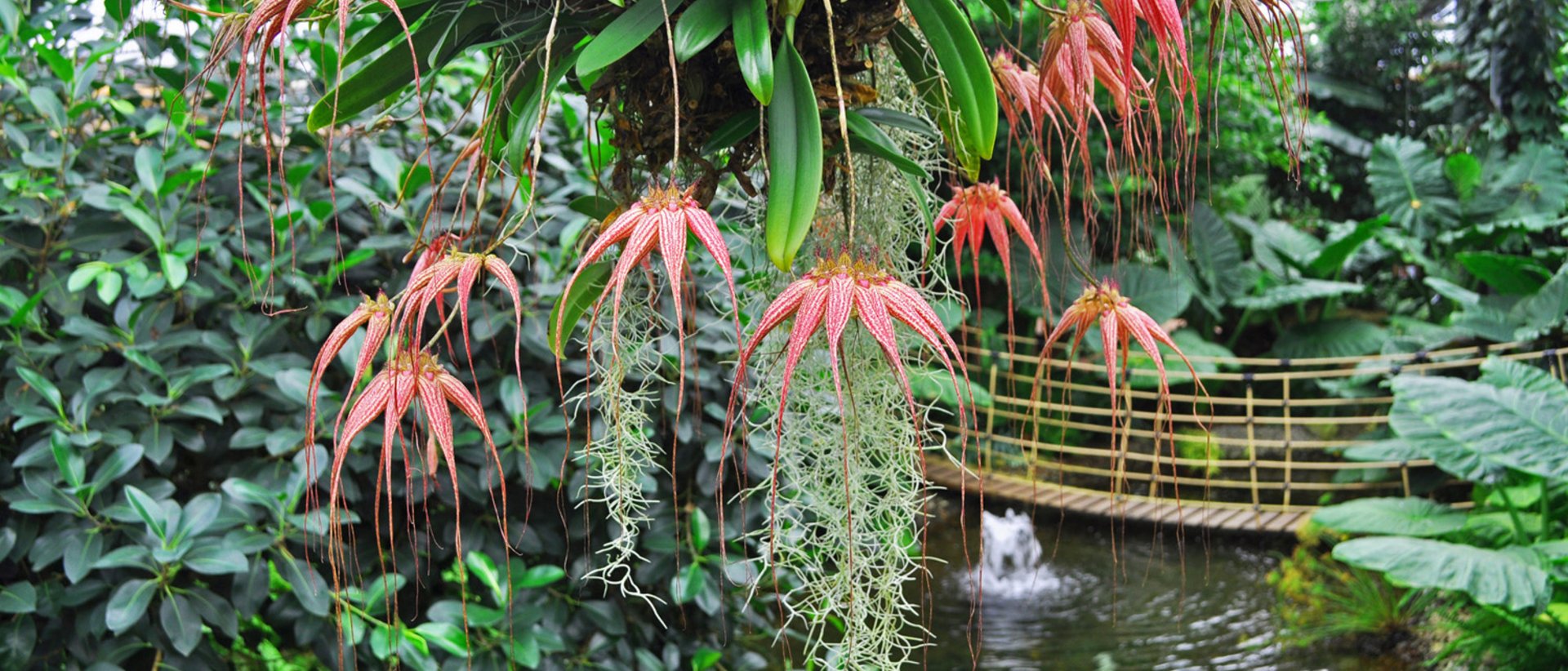 The natural swimming pool in Gargazon offers you the opportunity to take a dip in pristine nature. No chlorine or chemical solvents are used for water purification. In an ecosystem similar to that of a natural lake, the synergy between aquatic plants, phytoplankton, and zooplankton, as well as the cycling of pond water through plant filters and maintenance interventions, ensure pure swimming fun for the whole family in unchlorinated water. The facility also has a large playground for children, a beach volleyball court, table tennis, table football, and sun loungers.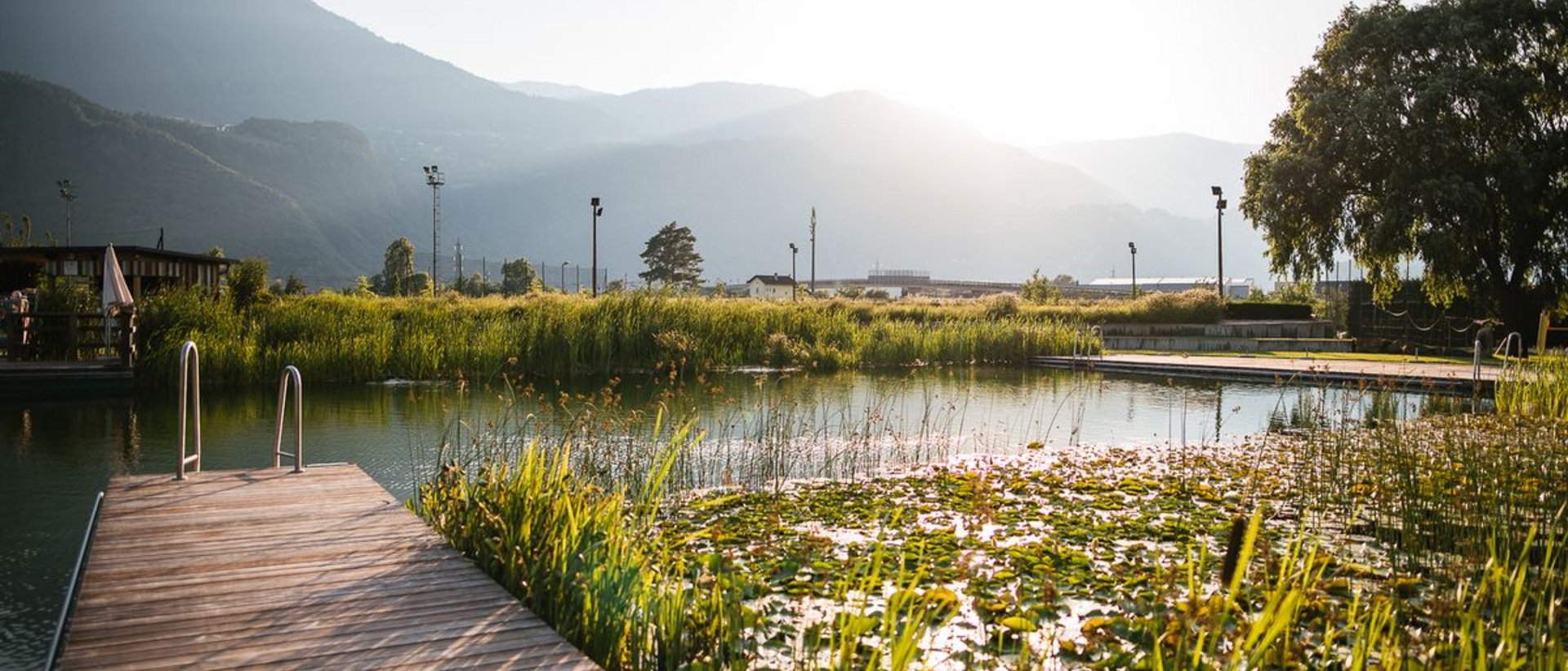 St. Maria Assunta/Maria Himmelfahrt church in Niederlana is one of the most fascinating Gothic churches in South Tyrol. The first church was built on Roman foundations in the early Middle Ages, and was replaced by the current, late-Gothic church, which was consecrated in 1492. The construction of the altar by Hans Schnatterpeck, the largest in the Alps, was completed a few years later. With a height of over 14 metres and 33 figures, some life-sized, as well as the frescoes of the four scenes of the Passion of Christ on the exterior of the wings, it is known far beyond Italy's borders.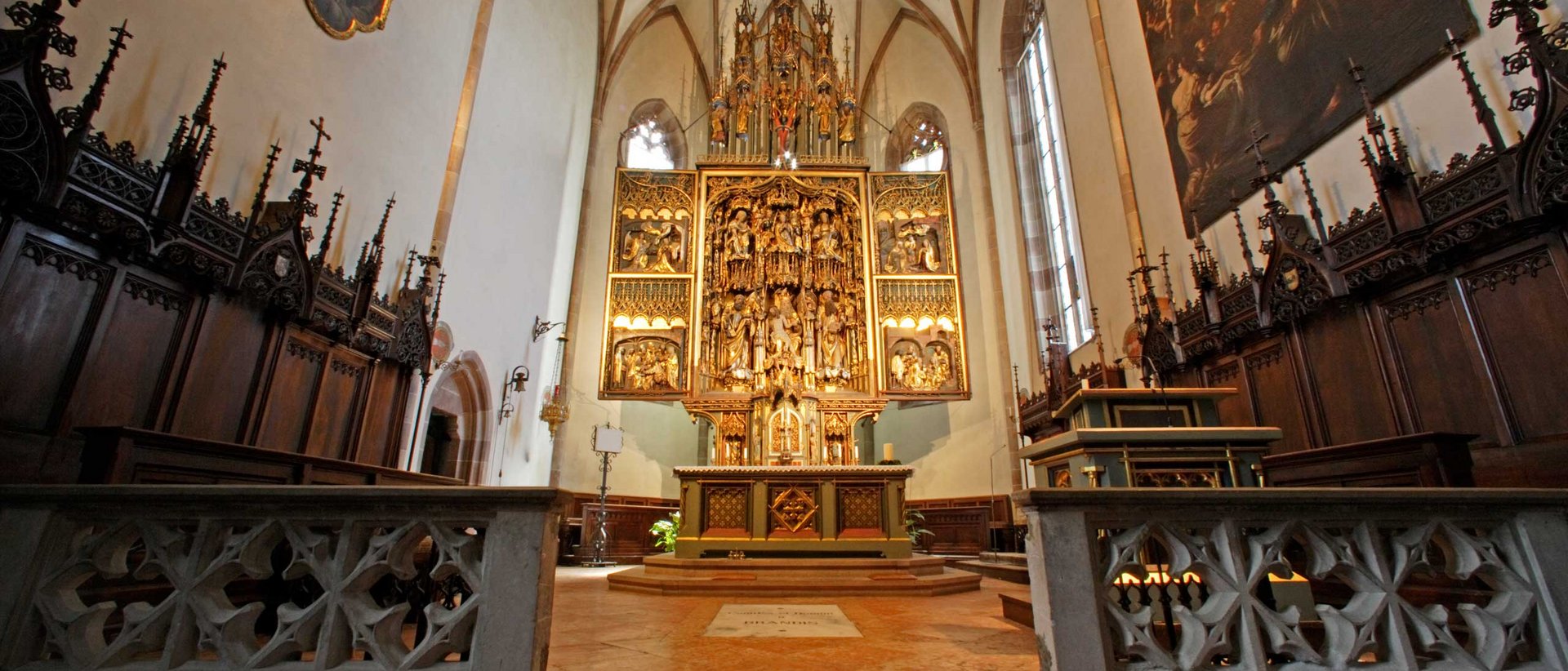 South Tyrol Museum of Archaeology
Follow the tracks of iceman Ötzi and learn about life in the Copper Age. The permanent exhibition tells everything you need to know about the famous glacier mummy. There are original finds and a realistic reconstruction of Ötzi, which gives a face to the man who came from the ice. The museum also hosts temporary exhibitions.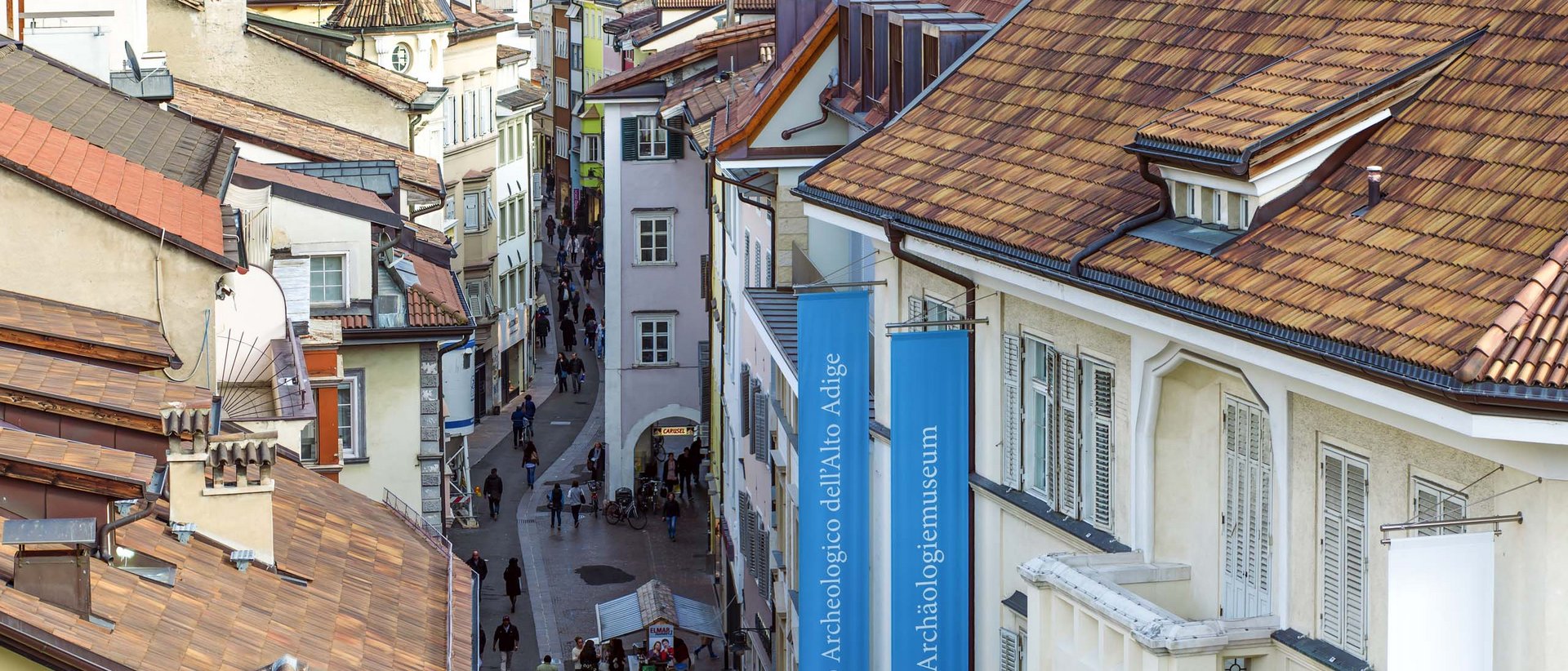 Six locations – six exhibitions – six experiences: The Messner Mountain Museums (MMM), created by the mountaineer Reinhold Messner, are found throughout South Tyrol. Each one is dedicated to a different theme. In the immediate vicinity of theiner's garten, two MMMs await you: MMM Firmian within the walls of Firmiano/Sigmundskron Castle, dedicated to the topic "Man's encounter with the mountains", and MMM Juval in Juval Castle, which hosts several art collections from five continents.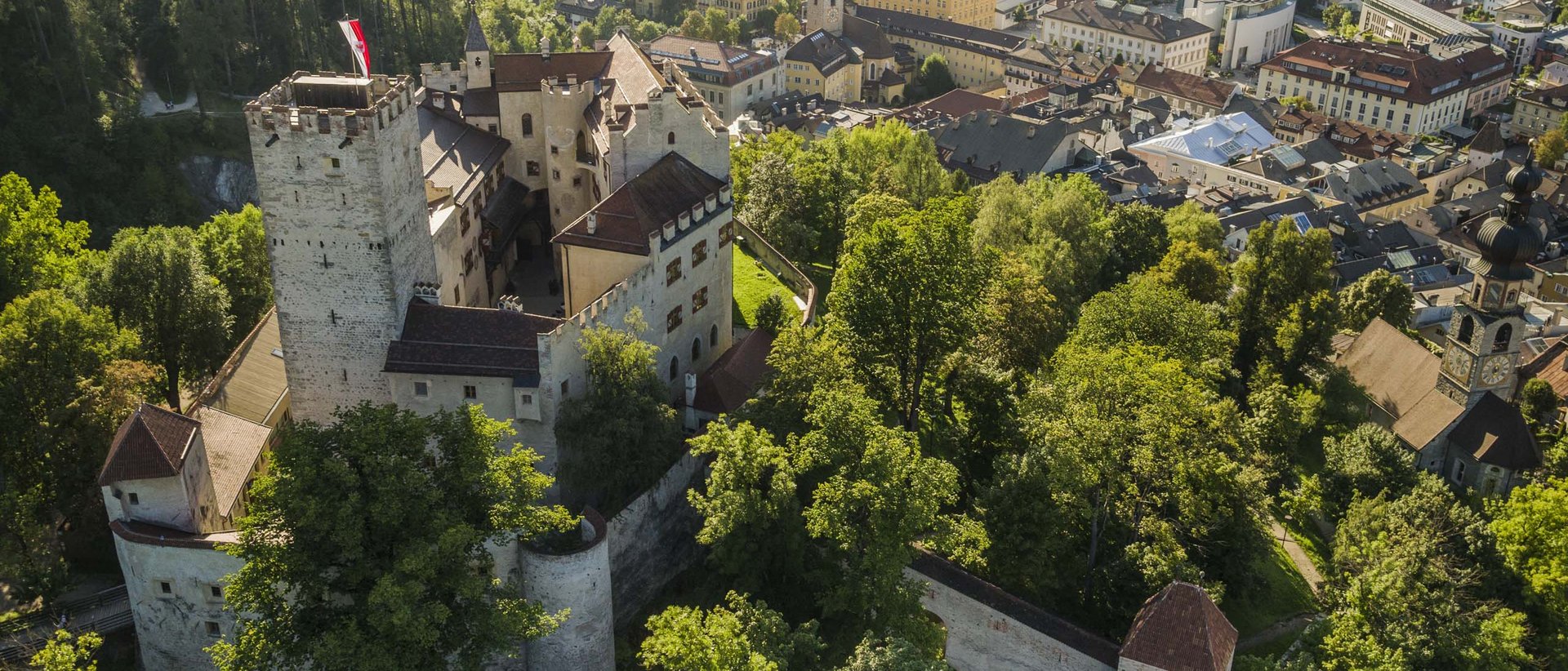 Driver, putter, and iron ready to go?
From theiner's garten, you can reach South Tyrol's most beautiful golf courses in next to no time. The golf clubs in Lana, Eppan, Val Passiria/Passeiertal, Kastelruth, and Sarnonico can be easily reached by car in no more than 90 minutes. Tee off in some of the most fantastic golf courses in Italy. After a wonderful round of golf, come back and enjoy the amenities at theiner's garten.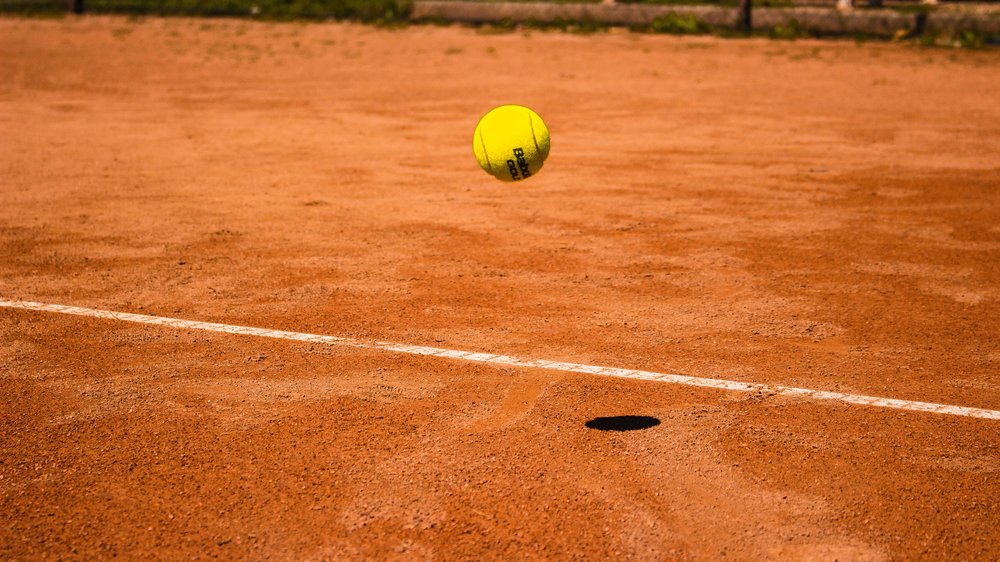 Just 3km from our theiner's garten you'll find the Burgstall tennis court, where you can serve, receive, and smash all year round.
from
€474.00 p.p.
incl. 3/4 board for 3 nights
from
€588.00 p.p.
incl. 3/4 board for 4 nights
from
€480.00 p.p.
incl. 3/4 board for 3 nights
from
€588.00 p.p.
incl. 3/4 board for 4 nights
The pleasures of Italy in October
from
€558.00 p.p.
incl. 3/4 board for 4 nights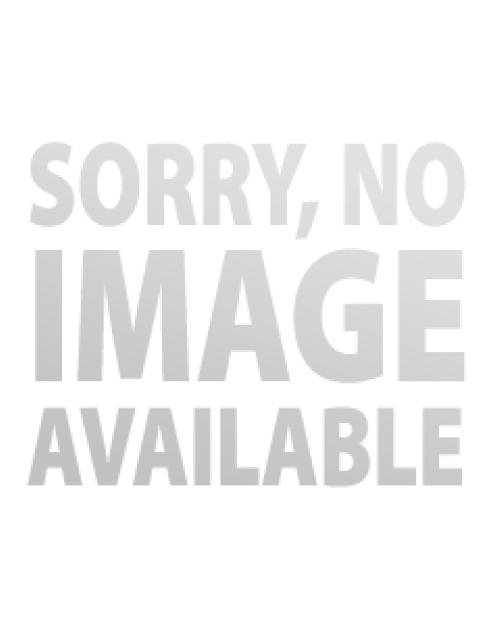 from
€1,372.00 p.p.
incl. 3/4 board for 7 nights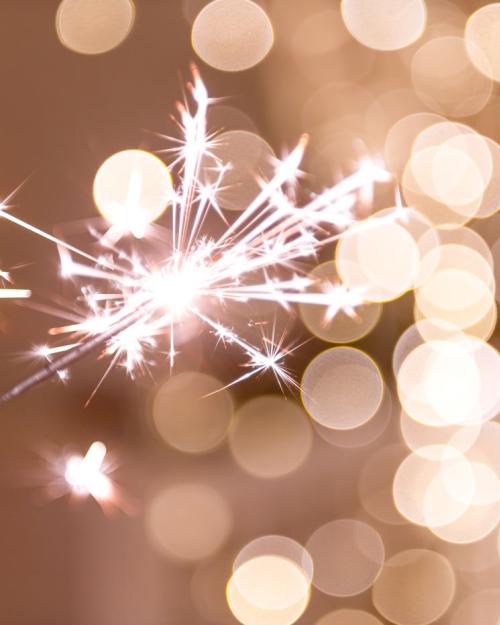 from
€588.00 p.p.
incl. 3/4 board for 4 nights
♡♡Summer, Sun, Southtyrol♡♡
from
€1,120.00 p.p.
incl. 3/4 board for 7 nights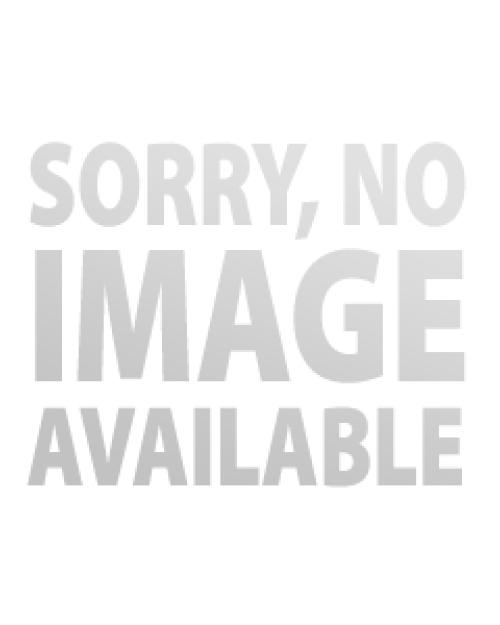 from
€1,064.00 p.p.
incl. 3/4 board for 4 nights
from
€664.00 p.p.
incl. 3/4 board for 3 nights
from
€467.00 p.p.
incl. 3/4 board for 2 nights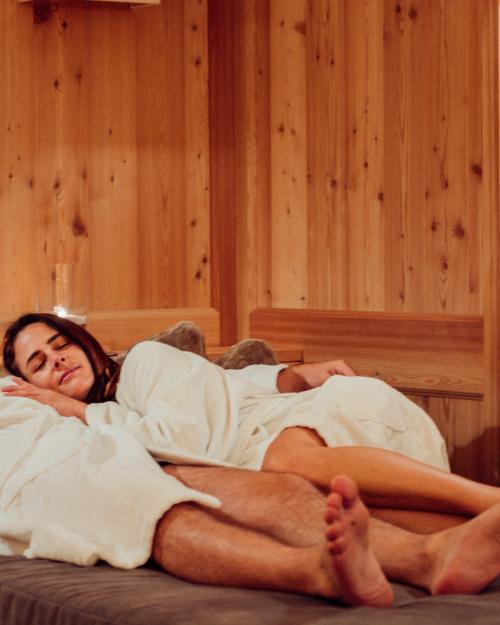 from
€588.00 p.p.
incl. 3/4 board for 4 nights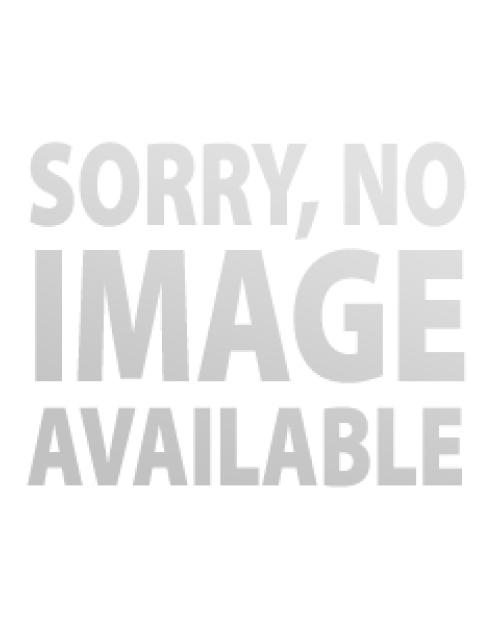 All offers