theiner's garten inclusive services
A little extra for you – at a glance
At theiner's garten, you can look forward to a little extra: a little extra service, a little extra organic, a little extra holiday. Welcome to your getaway with a little extra.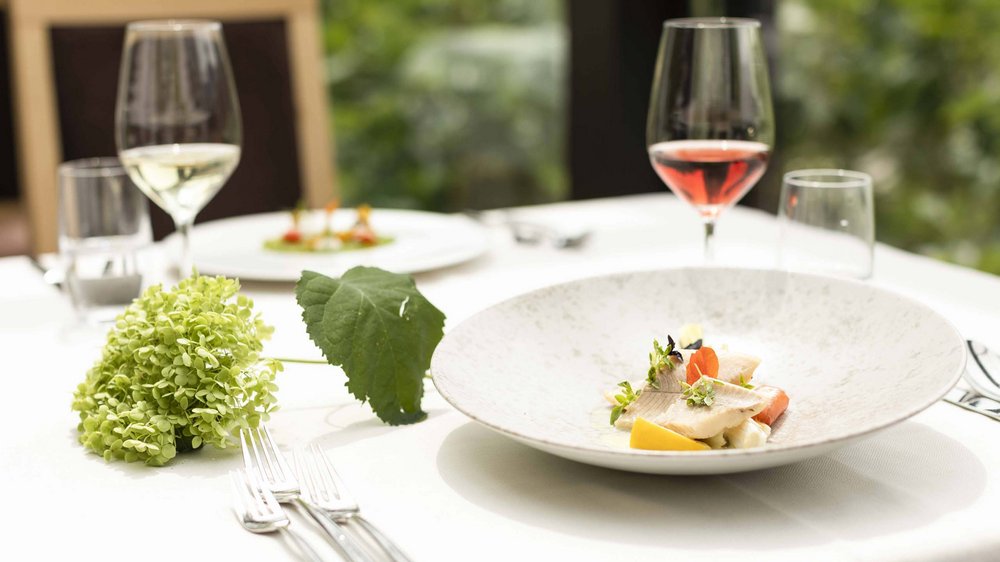 Gourmet bliss in the garden of taste
Rich vitality breakfast buffet with wholegrain bread, a wide selection of muesli, egg dishes, fresh fruit juices, homemade herbal extracts – all prepared fresh from controlled organic farming.
Light lunch with a warm appetiser or soup, salads, and afternoon cake buffet
Delicious 5-course gourmet dinner in the evening with fish, meat, or vegetarian options; we are also happy to prepare vegan options on request
Fresh apples from the Bergerhof farm throughout your stay
A world of well-being in the wellness garden
1,000m2 wellness area
Large, indoor pool (12 metres) heated all year round
17-metre-long outdoor pool heated all year round (seasonal opening)
Sauna area with Finnish sauna, steam bath, organic herbal sauna, and cold-water pool
Cosy bathrobes in your room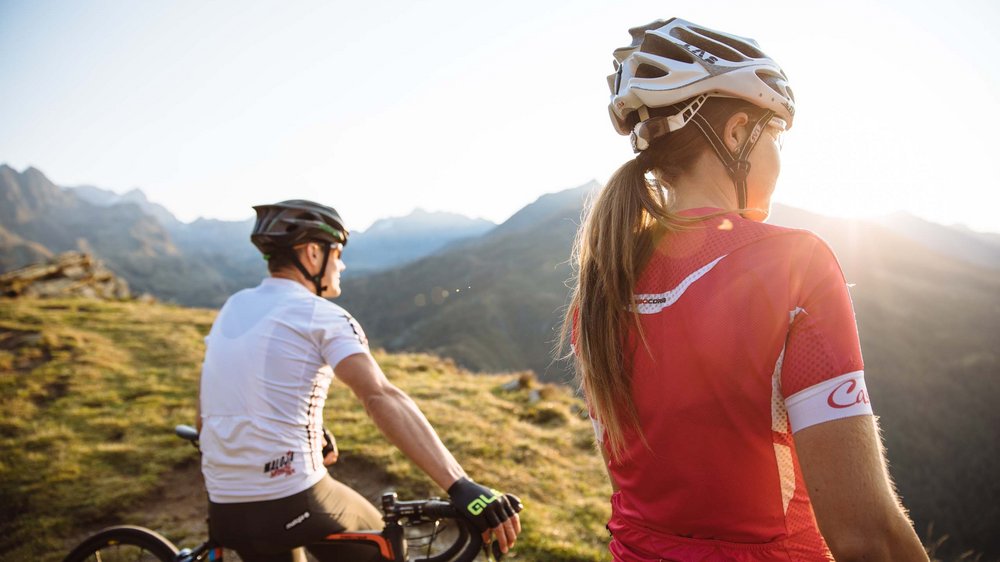 Active in the energy garden
The best location in the area between Bolzano and Meran: the ideal starting point for your excursions
On foot: Alpine pastures, paths along historic waterways, high mountain paths, and Alpine tours await you. Whether you want to hike up to the highest heights or through rolling pastures, all destinations are easy to reach from theiner's garten.
By bike: mountain bikers, racing fans, and leisure cyclists will find South Tyrol's most beautiful cycle paths, thrilling trails, and winding mountain roads and mountain passes around your organic refuge.
Bike rental for a fee
Extensive active programme with guided hiking and bike tours, yoga sessions (for a fee), Pilates lessons, water gymnastics, Kneipp sessions, and much more.
Exercise room with a view of the valley
The Bergerhof farm path leads through apple orchards and out into nature.
Children's happiness in the smile garden
Large children's game room for rainy days
Outdoor adventure playground
Ideal for families: the Gartensuite. Discover the wonderful oases of peace for big and small.
Here's where you'll find short and sweet answers to the most important questions.
Your room or suite is ready for you from 2 p.m. on your day of arrival. On your day of departure, we kindly ask that you vacate your room by 11 a.m.
We recommend that you book your desired treatments from the comfort of home. Bathrobes and towels are available at the hotel.
Theiner's Hotel GmbH – Via Andreas Hofer 1 – 39010 Gargazonne | Italy
Intesa Sanpaolo S.p.A. – Filiale di Bolzano – Via della Mostra 7/A – 39100 Bolzano – Italy
IBAN: IT38X0306911619651101690510 BIC (SWIFT CODE): BCITITMMXXX
Depending on availability, we charge €7.00 per day for a garage parking space for the Aroma and Relax room category. The garage parking space is already included in the rate for all other room categories.
Easter: 4 nights
Ascension Day: 3 nights
Corpus Christi: 3 nights
New Year's Eve: 7 nights (26 December 2023 – 6 January 2024), otherwise a New Year's Eve supplement of €75.00 will be charged.
In the spirit of our health-oriented philosophy, theiner's garten is a non-smoking hotel. Smoking is not permitted in the rooms or on the balcony.
The tourist tax was introduced in South Tyrol from 1 January 2014. This is €2.50 per guest and night (from 14 years). The tourist tax is due on arrival and is listed separately in your bill.
In this exceptional situation, special conditions apply to your booking:
Up to 1 day before arrival: no cancellation fee
Cancellations are only accepted in written form. A deposit is not required.
We recommend that you take out theiner's travel insurance.
theiner's travel insurance
Be on the safe side! To avoid fees in unforeseen circumstances, we recommend that you take out theiner's travel insurance for just €9.00 per room and night. theiner's travel insurance can be paid together with your booking or can be charged to your credit card. (Only applies for individual bookings)
We ask for your understanding that we cannot welcome pets out of consideration for allergy sufferers.
On request, TVs are available free of charge.
The law states that cash payments are only permitted up to a maximum of € 4.999.00. You can pay your bill easily by debit card (EC), credit card (Visa, Mastercard), or bank transfer.