Bergerhof farm: a fruit paradise
Ingo Theiner's kingdom
Join us on a virtual tour through the fruit orchards of Bergerhof farm. Discover Williams pears, plums, and apricots, admire delicate pink peaches, nectarines, papaya, and grapes. And don't forget all the varieties of apples! From temptingly sweet to refreshingly tart, older varieties and red-fleshed apples are also grown here at Bergerhof farm.
If you'd like to know what biodynamic cultivation is all about, take a walk along Bergerhof farm's discovery trail. Here, you can learn all about horn manure and horn silica, crop rotation, and how Ingo Theiner knows what the soil and nature need.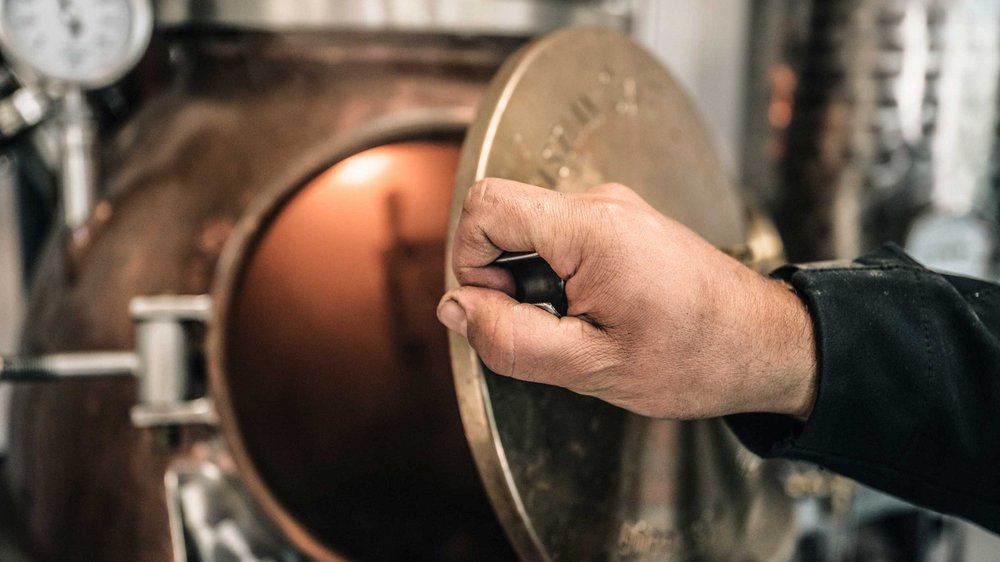 Flowers, berries, liqueurs
As well as his love for agriculture, Ingo Theiner is a passionate distiller. What better way to conserve the essence of his fruits than in one of his fine liqueurs? Our tip: You absolutely have to sample the various spirits at organic refuge theiner's garten or surprise your loved ones back home with a high-proof gift from the garden of taste. In the theiner's garten online shop, you can browse to your heart's content and have the taste of South Tyrol delivered to you at home.
The flowers that you'll discover around your organic refuge also come from Bergerhof farm, as does the honey on the breakfast buffet. Sample the authentic, pure taste of nature.