Your organic wellness hotel in South Tyrol
Dive in, switch off, let go
At your organic wellness hotel in South Tyrol, theiner's garten, the energy of water and nature can be felt everywhere you go. As soon as you set foot in the wellness area or the lush green garden landscape with its many cosy, secluded seating areas, you'll feel one thing above all: the wonderful peace. It enfolds you like a soft blanket and accompanies you throughout your holiday, far away from the stresses of daily life. We are delighted to provide everything you might want from an organic wellness hotel in South Tyrol. Because your well-being and relaxation are at the heart of all we do. Fall under the spell of the beautiful pictures from theiner's garten.
From cosy organic sauna temperatures to delightful steam baths
You wake up in the morning wonderfully rested from a good night's sleep in your stone-pine room and your gaze wanders outside. Whether the sky above Gargazon is a radiant blue or a mysterious grey, in the wellness garden at your organic wellness hotel in South Tyrol, you're sure to find the perfect spot to relax.
Sporty fitness fans and ambitious beginners will feel right at home in our exercise room with a view towards Bolzano, while yoga fans and curious newbies can practice their vinyasas in the beautiful yoga space or on the hidden terrace in the garden.
If you have a day of reading planned, your cosy retreat awaits you in the expansive wellness garden at your organic hotel in South Tyrol. Or watch the rain falling while you sway gently back and forth on a hanging lounger in the relaxation room.
Sauna fans can look forward to a Finnish and an organic herbal sauna, while the steam bath invites you to linger. The beneficial properties of water were well known to Father Kneipp, a priest whose name lives on in his popular Kneipp treatment. You can find a Kneipp path in the wellness garden. Boost your metabolism, revitalise your body, and strengthen your immune system. And what can you expect in the organic sauna? Moderate temperatures and extracts of herbs grown at the hotel. All-round healthy sweating.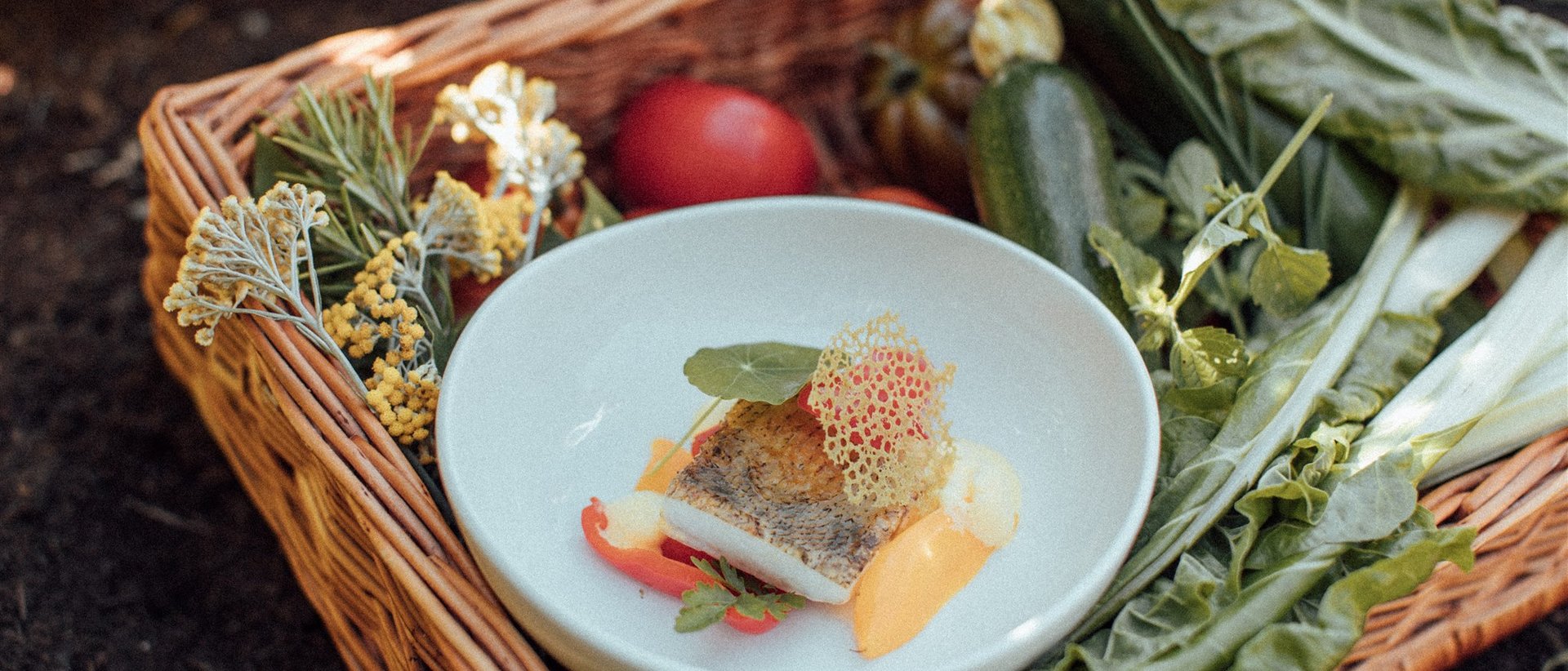 Your gourmet wellness hotel
While looking for a gourmet hotel in South Tyrol, you discovered theiner's garten. We couldn't be happier! At theiner's garten, we have made it our goal to prepare the best organic ingredients in the most exquisite way. Whether you're vegan, vegetarian, or perhaps have allergies or food intolerances, our chef will work with you to find the ideal menu for your stay.