Your organic hotel in South Tyrol: theiner's garten
Charming rooms and suites
At your organic hotel in South Tyrol, all 57 rooms and suites in the garden of dreams are designed with an innovative wooden construction and furnished with stone pine. The natural heating and cooling system integrated into the walls provides you with an optimal room temperature. The solid wooden furniture in your organic wellness hotel in South Tyrol creates a cosy feeling. And have we already mentioned that all rooms are south-facing? Each room and suite at our organic hotel in South Tyrol's Gargazon has a spacious terrace with pergola, where you can enjoy a fantastic view over the apple orchards to Bolzano. If you look to the right, you'll enjoy a view of the magnificent mountain slopes. And to the left, the lush green of the fields of the Bergerhof farm are a real treat for your eyes. theiner's garten is your award-winning organic hotel in South Tyrol.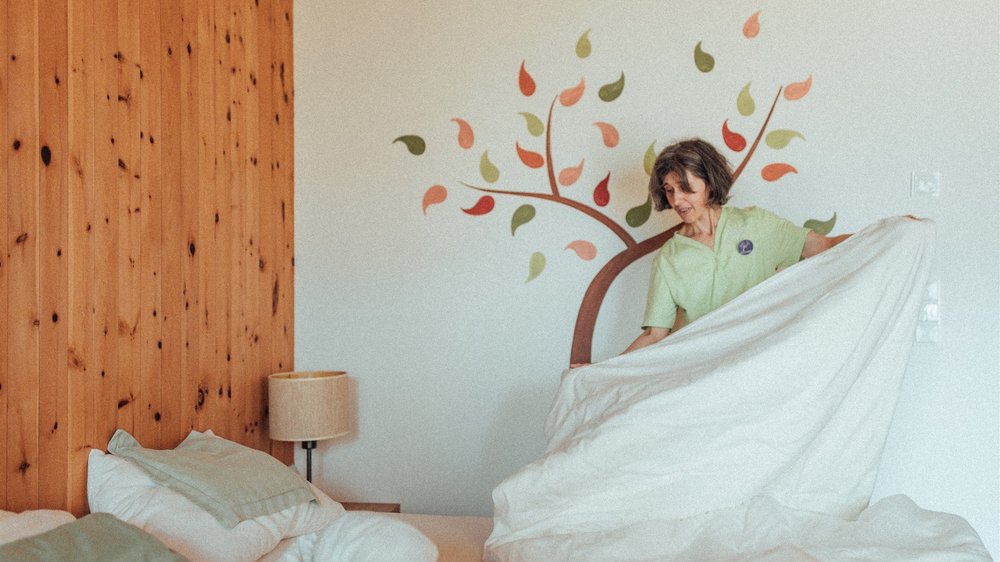 An extra dose of nature at theiner's garten
Natural mattresses, bed linen from controlled organic cotton cultivation, shielded cables, our carefully considered decision not to include electric appliances and electronic devices – all this makes a significant contribution to your dreamlike sleep in the rooms and suites in the garden of dreams. At theiner's garten, your gourmet and wellness hotel in South Tyrol, we take care to ensure that all materials used are 100% organic. If you suffer from allergies, you will particularly appreciate the mindful, careful furnishing of the rooms and suites.
Electronic smog – no, thanks!
In our rooms and suites, all cables are shielded and we have deliberately decided not to include Wi-Fi, minibar, and TV. On request, of course, we will be happy to provide you with a TV in your room during your stay. To make sure you have an all-round feel-good holiday at our organic hotel in South Tyrol. Discover all about our very special construction concept here.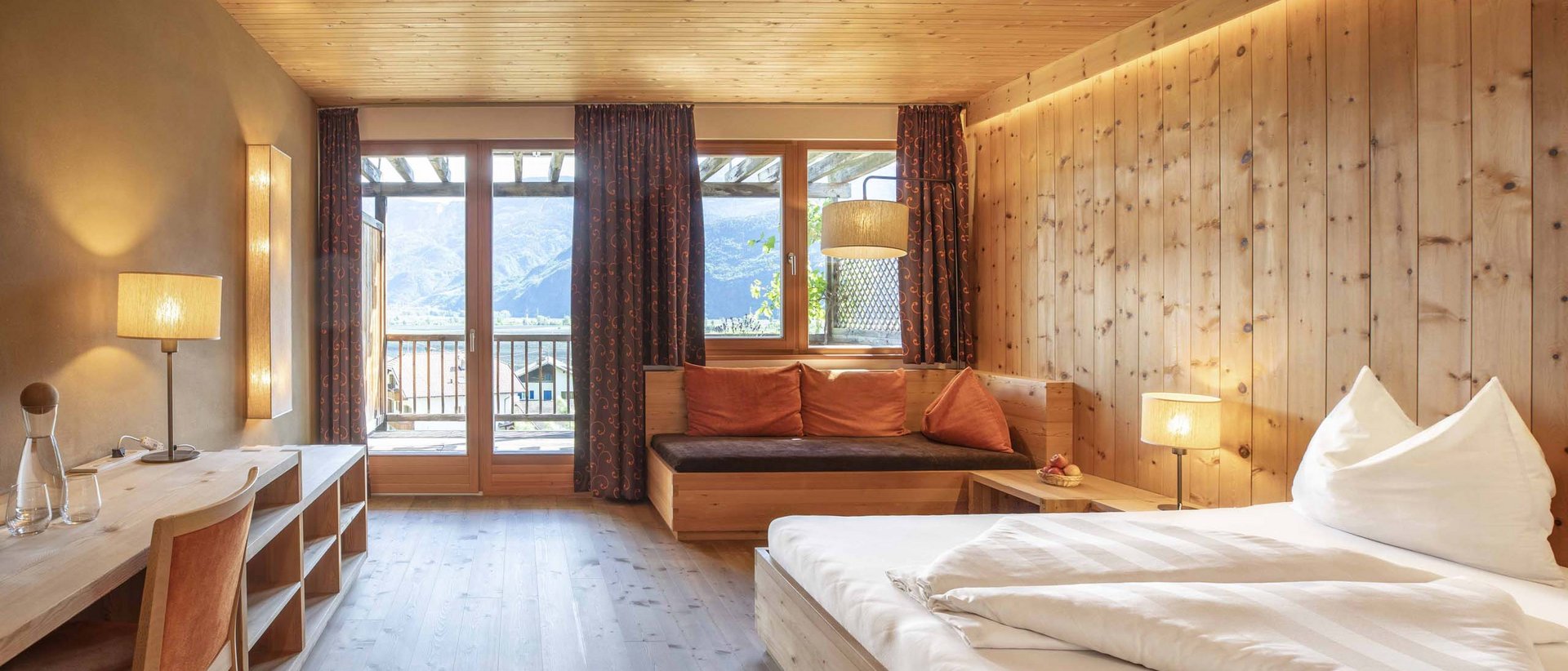 Your wonderful organic hotel near Bolzano
Organic hotel theiner's garten near Meran has been designed solely with wood from local forests. Larch, stone pine, and spruce create an ideal indoor climate that is cosy and attractive. Research has proven that stone pine reduces your heart rate and contributes to an especially restful sleep. Larch has a stress-relieving, balancing effect.
Italy's first Demeter hotel
As biodynamic agriculture is a tradition on the Bergerhof farm, this award marked a very special milestone in the history of theiner's garten. The organic refuge was the first hotel in Italy to be awarded the certificate "Recommended by Demeter". This certification is a huge honour and joy for us and confirms that we, together with our guests, are on the right path towards a sustainable future for tourism.